What Is Auction Flex & HiBid?

Auction Flex is auction software that manages every aspect of your live and online auctions. Auction Flex helps you catalog, clerk, cashier, pay consignors, manage mailing lists, manage inventory, and much, much more.

HiBid is class-leading, mobile-friendly online bidding technology that allows you to conduct internet-only auctions, webcast (simulcast) auctions, etc. HiBid is both private-label (branded to you) and a portal. HiBid also offers mobile apps, free websites, a free auction calendar, Google Analytics integration, and more.
Together, Auction Flex & HiBid are a one stop-shop providing everything you need to run your successful auction business no matter what type of auctions you do. Backed by our amazing customer support, you'll see why thousands of auctioneers use Auction Flex & HiBid every day. Download a free trial to get started!
Latest AF Version Info
April 25th - Version 9.05.00 released

Recent News
590 New Customers!
We are thrilled to announce that we added 590 new customers to the Auction Flex / HiBid family in 2016! We thank all of our customers for supporting us over the past 15 years. Your feedback and ideas have helped Auction Flex & HiBid evolve into what they are today. We are committed to you, the auctioneer, and your continued success.
Live Help Assistance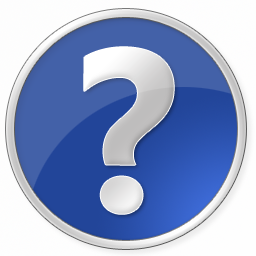 Available Monday through Friday 9am to 6pm ET, our Live Help session can help you when you are unable to call!
Thank You!
Thank you for visiting our website. Should you have any questions while browsing the information contained here, please contact our support staff and we will be happy to assist you.
Company Mission
We are dedicated to providing the auction industry with software and support that exceeds all expectations. We are in a continuous state of development whereby customer suggestions play a pivotal role in making our software better. Please feel free to send us an e-mail if you have any comments or suggestions. [email protected]
HiBid Feature Spotlight
We have many features designed to make your online auctions more successful.
HiBid Mobile Apps
w/Auto Push Notifications
HiBid Auctioneers
Saved $19 Million
Free Mobile-Friendly Websites and
Auction Calendar
Google Analytics Integration
Auction Flex Feature Spotlight
We have many features designed to make your auctions run faster and smoother. All of these capabilities are completely optional - you choose the solutions that work for you.
Auction Flex Mobile


(Catalog, clerk, etc. on smartphones & tablets)

Drivers License scanning speeds up check-in

RF Modems for
long-range wireless computer clerking
Internet auction
platform
Integrated credit
card processing
Integrated
shipping
Auction Flex
in the Cloud
on Mac or Windows
Catalog by
barcode images